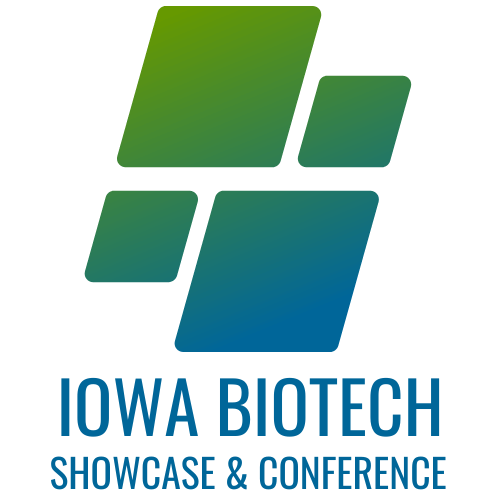 Food Insecurity: Facing the Future with Innovation

This year, our Iowa Biotech Showcase & Conference (IBSC) had a record number of attendees and two days full of fantastic presentations, speakers, panelists, and networking opportunities!
Thank you to all of our speakers, coordinators, generous sponsors, and event attendees. This year's IBSC was made possible by committee and board members who contributed their time and talents to planning another successful event.
Special thank you to Ambassador Terry Branstad, Iowa Secretary of Agriculture Mike Naig, and Iowa Deputy Secretary of Agriculture Grant Menke for joining us to discuss Iowa's role in addressing global food insecurity.
Iowa Bio and America's Cultivation Corridor had the absolute honor of presenting this year's Iowa Biotech Leader award to Jill Zullo, global managing director of bio-intermediaries at Cargill. We are grateful for Jill's outstanding leadership and global advocacy of Iowa's biotech industry and her work in the ag-tech sector. Congratulations, Jill!
Congratulations to Joel Harris, CEO and co-founder of Genvax Technologies for receiving this year's Iowa Biotech Showcase Award presented by Eurofins. Joel's presentation earned his company a $10,000 grant to further develop innovative vaccine technology for the animal health industry.