One of IowaBio's core purposes since its formation has been to foster Iowa's vibrant talent pipeline through Science, Technology, Engineering, and Math (STEM). Iowa's STEM students are a critical component to fuel our IowaBio member companies with a skilled workforce. Through our support of STEM education, IowaBio creates meaningful partnerships in order to support students, teachers, schools, colleges, and universities through scholarships, stipends, programming and competitions that encourage and enrich STEM education.
IowaBio's efforts are guided by its STEM Committee, which is comprised of various IowaBio members committed to advancing STEM initiatives across the state. Membership of this committee is updated yearly. To request to be added to the IowaBio STEM Committee, please email info@iowabio.org.
Since its founding, IowaBio has supported nearly 250 students across the state with over $200,000.00 in scholarship support. 
State Science and Technology Fair of Iowa (SSTFI)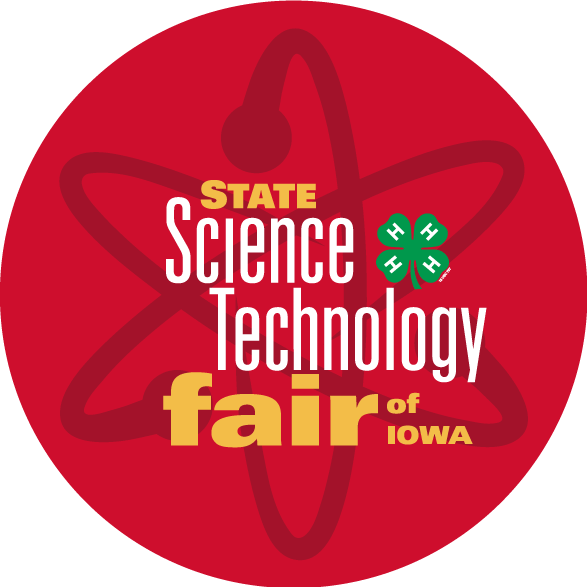 The State Science and Technology Fair of Iowa (SSTFI) is open to any student (grades 6-12) residing in or attending school (public, private, parochial and home school) in the state of Iowa. At this time there is no qualifier fair (local, conference, district or regional) required for participation! The mission of the SSTFI is to promote the importance of science and scientific investigation among young people and to encourage them to develop a deeper understanding and appreciation of the world around them. Through participation in the SSTFI, students develop curiosity and deepen their skills of scientific inquiry, problem solving and communication.
The 2024 State Science Technology Fair of Iowa will be held April 4 & 5, 2024, in the Hilton Coliseum, Iowa State University, Ames, IA. To learn more and register, please visit www.sstfi.org. 
SSTFI is an Intel ISEF-affiliated science fair. The Intel International Science and Engineering Fair (Intel ISEF), the world's largest international pre-college science competition, annually provides a forum for more than 1,500 high school students from over 40 countries to showcase their independent research. The ISEF is the premiere science competition in the world exclusively for students in grades 9–12.
Each year, IowaBio awards the Future Biotech Leaders Scholarship to juniors and seniors in high school for exhibiting the best use of biotechnology.  Awardees attending an in-state institution of higher learning are awarded a $2,000 scholarship while those attending an out-of-state institution are awarded a $1,000 scholarship.  Since 2000, IowaBio has given over 100 scholarships to Iowa students who presented at SSTFI. To apply for the Future Biotech Leaders Scholarship and learn more about the application requirements, click the button below.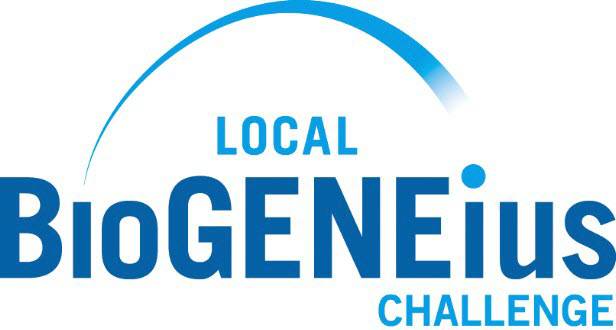 The Iowa BioGENEius Challenge is coordinated by the Iowa Biotechnology Association (IowaBio). Local Iowa students in grades 9 through 12 can compete in the Iowa BioGENEius Challenge, which is held in conjunction with the annual State Science and Technology Fair of Iowa (SSTFI) in Ames.
To be considered for the Iowa BioGENEius Challenge, interested participants must register to participate in SSTFI. A panel of judges from IowaBio member companies will select a winner from SSTFI to represent Iowa as the BioGENEius Challenge winner at the International Challenge.  IowaBio may also invite student/s to apply for a Future Biotech Leaders Scholarship after the SSTFI, based on their SSTFI performance. The 2023 State Science Technology Fair of Iowa will be held March 30 & 31, 2023, in the Hilton Coliseum, Iowa State University, Ames, IA. To learn more and register, click on the "Learn More & Apply" button below.
The winner of the Iowa BioGENEius Challenge will receive a travel and accommodations stipend from IowaBio to compete against other regional winners at the International BioGENEius Challenge, which will be held at the BIO International Convention in Boston, MA, June 13-16, 2023. For more information about the International BioGENEius Challenge, please visit this website.
Central Campus Scholarship Program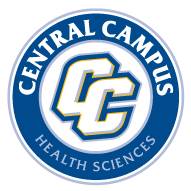 The Central Campus Scholarship Program awarded a $500 scholarship to each student who took the Central Campus College Biotechnology course and met the necessary criteria.
This program was established in 2013 between IowaBio and Kacia Cain, Central Campus' Anatomy & Physiology and Biotechnology teacher.  Ms. Cain displays a constant desire to help students achieve academic success and develop a path toward higher education.  She has received several awards for her work, including Outstanding Biology Teacher of the Year for the state of Iowa in 2011 and the Excellence in Science Teaching Award, presented to six Iowa educators in 2013.
Scholarship Winners: To claim your scholarship, please email info@iowabio.org with your full name, high school, graduation year, and enrolled university/college (and student ID number, if applicable).