BIOVANTAGE PROGRAM - SAVINGS OPPORTUNITIES

One of the most quantitative benefits of being an IowaBio member is the opportunity to take advantage of the purchasing agreements available through our Biovantage Program. These agreements allow companies of any size to receive the same competitively-bid pricing benefits.
Please click here to visit the Biovantage Program page and learn more.
Lab Supplies, Chemicals and Equipment
Fisher Scientific (primary vendor)
Avantor delivered by VWR
Lab Casework and Furniture
Wynn O. Jones
Office Supplies, Equipment and Furniture
Amazon
Property, Casualty and Liability Insurance
Assured Partners (LMC Insurance & Risk Management)
Courier Services
UPS
Corporate Credit Card for Life Sciences
BREX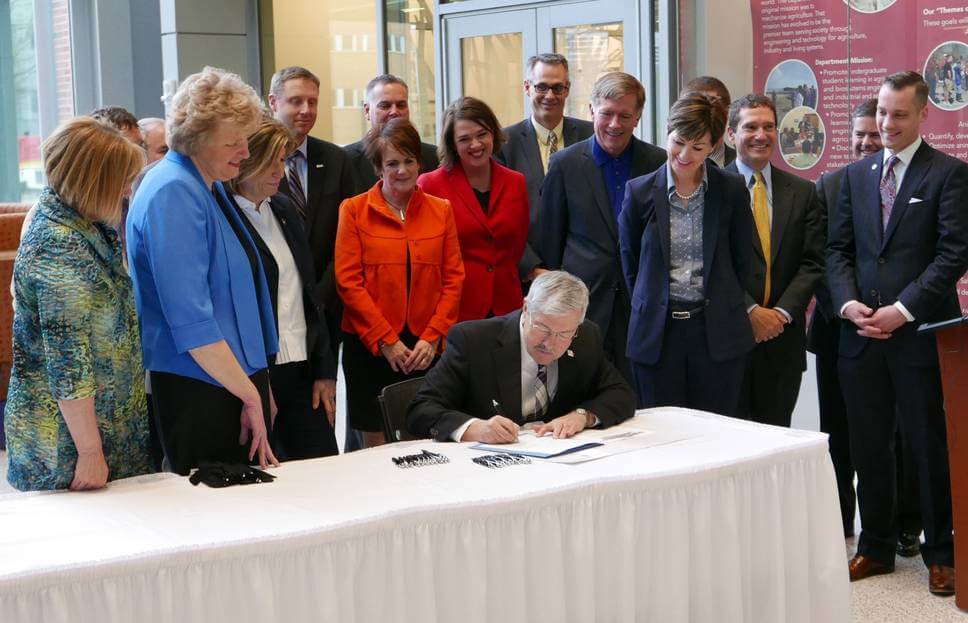 IowaBio acts as a unified voice for Iowa biotech companies on state and federal issues.  With a lobbyist on staff and a bipartisan team on retainer, IowaBio is active and engaged in Iowa and Washington D.C.
Pictured on left: IowaBio and industry colleagues look on as former Governor Terry Branstad signs the Renewable Biochemical Tax Credit Bill on April 6, 2016.
Please click here to visit the Advocacy page and learn more.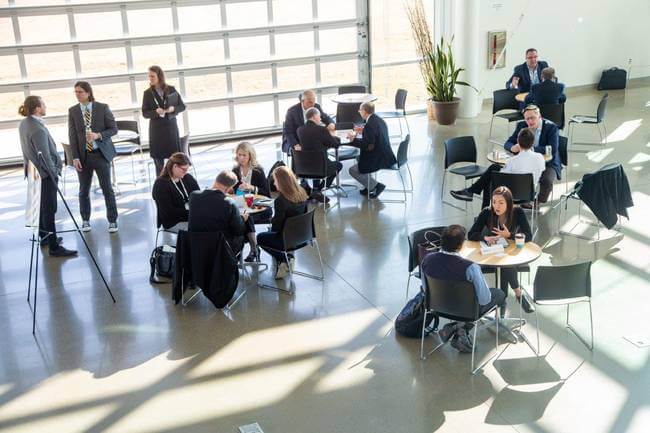 IowaBio provides robust communications support to its members through numerous platforms. We amplify member voices and news through our network, and help keep the local biotech community connected. IowaBio members enjoy the following communications benefits:
Strong Social Media Presence
SCIENCE, TECHNOLOGY, ENGINEERING AND MATH (STEM)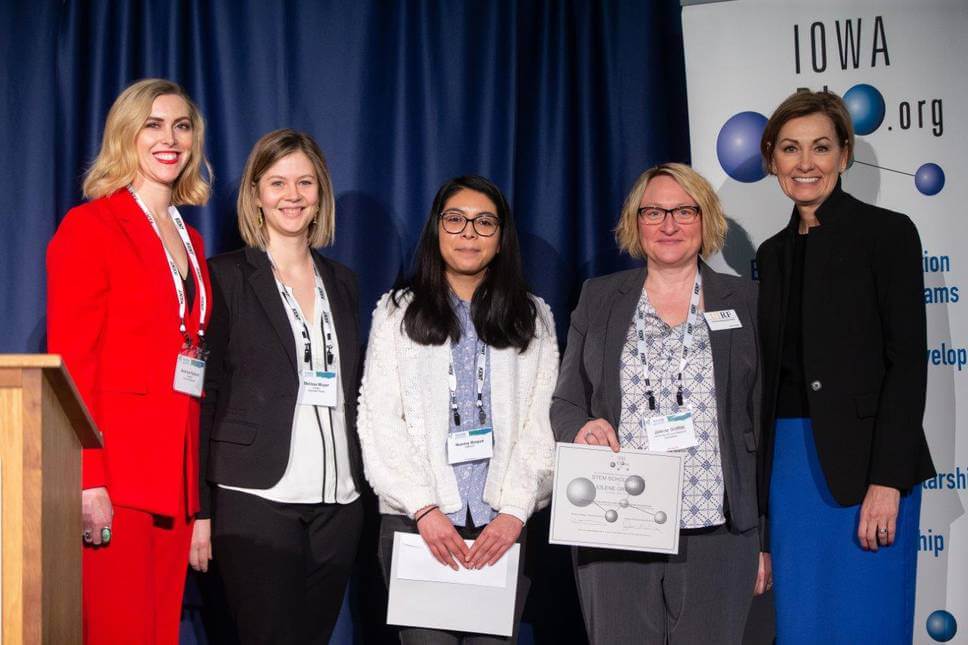 IowaBio understands how important education is on all levels, and we seek to enlighten and inspire our children, our peers and our leaders on the benefits of biotechnology and the many ways it will help meet our growing world's needs. Specific scholarships and programs hosted and supported by IowaBio can be found on our STEM page.
Pictured on left: IowaBio Executive Director Jessica Hyland joins Iowa Governor Kim Reynolds in awarding a student scholarship at the Iowa Biotech Showcase & Conference (IBSC). 
Please click here to visit the STEM page and learn more.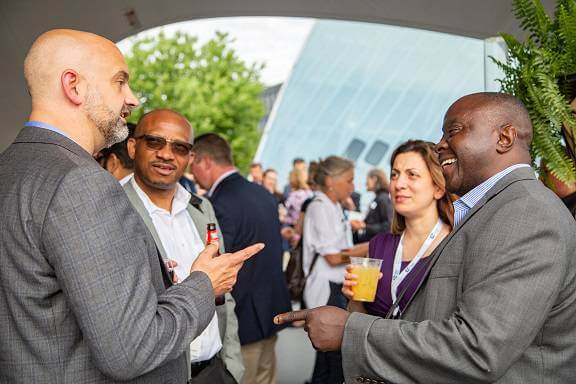 IowaBio hosts several events each year, ranging from industry development to continuing education to networking.
Upcoming events are highlighted on our homepage, under our Resources tab, and in our monthly newsletters.
Pictured on left: IowaBio's 2019 Chair, Victor Nsereko (far right), and attendees of the association's All-Conference & Member Reception during BIO World Congress learn about each other's companies and innovation.
Please click here to visit the Events page and learn more.